Trying to figure out what to highlight when applying for a new role? You can study the job description for details, but that's not usually enough to learn what hiring managers look for in developer hires.
We've rounded up some of the best advice from Slack, Basecamp, Zapier, and Uber to help you narrow in on what qualities hiring managers seek out in a developer.
Self-Starters (or the "Manager of One")
Most hiring managers want a team that can be trusted to work independently. At Basecamp, this is described as the manager of one. In their own words, this means the best hires "do what a manager would do – set the tone, assign items, determine what needs to get done – but they do it by themselves and for themselves."
These qualities can often be confused with overly confident newcomers, but their strengths reside in their ability to self-direct without crossing the line. They can start a project from scratch, but can also admit when they need collaboration or assistance to make it even better.
So how do you show you're a self-starter?
Have honest conversations about your previous employment, side hustle, or hobbies. Show how you are able to work independently, define your own role, or how you've built something from scratch in a previous position.
For example, talk about a specific project where you were able to set guidelines, adjust your role as needed, and ensure a complete outcome. Bring some qualitative elements to your resume, and use qualitative examples that show you can do this as opposed to saying you can do it.
Passionate About Collaboration
It's important to be able to step up and run the show as needed, but it's even more crucial to understand you're not the only one in the cast.
As a team collaboration tool, it's no surprise that Slack prizes collaboration and passion when looking for new developers to hire. They want to see that you're able to bring your best self when working in a team and that you actually care about the work you do.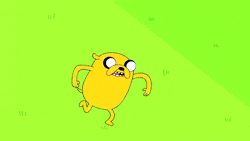 So how do you show you're a team player?
Be ready to discuss how you brought tangible projects forward and to break down the process that led to the final outcome. Show them a website or application you developed with a team, but describe your role, the obstacles you overcame along the way, and how you worked as a team to create the best final product you could.
Find opportunities to use examples at different stages of your interview. You don't want to overload them with information about yourself, but pick two to three recurring values you want to emphasize (like collaboration and passion), and make sure every story plays into these.
Matching Cultural Fit
Do you want to clock in at 9 am and be out by 4:59 pm? Do you want to fall asleep on the office couch after a late-night hackathon?
Knowing what you want before applying is going to make things better for both yourself and your potential employer. Take Uber for example: it's is a high-paced environment and they know it. Their workforce is largely millennial because of it, and they joke that working at Uber is like dog years because of how quickly time flies.
Buffer assesses cultural fit by studying your communication style throughout the hiring process and online. It makes sense that a company that claims to be "Powered by Happiness" might rule out someone with overwhelmingly negative social media accounts.
So how do you show you fit a company's culture?
Fitting in with a company's culture starts by knowing what you want.
Some companies pursue candidates with busy lives outside of work, asking for 100% focus 40 hours a week and not a bit more. But if you're looking for a workplace that doubles as a second home, you might gravitate towards a job that prizes long hours with promotions and increased responsibility.
Knowing these answers before getting into the interview process will help you exude confidence in who you are, what you want, and what you can bring to the table.
Filling the entire role
Being a perfect culture fit for a company is awesome, but only if you have the technical skills required to fulfill the position.
Speak to your desirable personality traits, but don't forget about the job itself. Hiring managers want to see that you're capable and can handle the workload even when times get tough. Integration experts Zapier say the four most important traits they look for in remote developers are being tech savvy, an efficient communicator, independent & trustworthy, and a master at time management.
So how do you show you're qualified?
Go through the job requirements one line at a time, and see if you can pair each requirement with a concrete example that shows you have the skills it takes. Whether it's a soft skill or specific software requirement, show them proof that you fit the job description. Then, they can't help but hire you.
Putting it all together
You won't always be the perfect candidate for every job, but going in as the most prepared candidate will always serve you well. Do your homework and know everything you can about the company, yourself, and how you can fit the role. Be confident in your abilities, and make a case for yourself.
You will not always know what hiring managers are looking for in their developers, but you can do your best to be up for the challenge.
---
Ready for your next opportunity? Find it on Authentic Jobs.
Related Posts